Small businesses are an extremely crucial part of American life because they are the lifeblood of our whole economy. Most businesses are small to medium in size and are basically the foundation upon which our entire country and economy was built.  Please enjoy our new quarterly feature called Small Business Spotlight, that will highlight a small business in our surrounding area.  This quarter our Small Business Spotlight is Studebaker Electric located in Dayton, Ohio.
---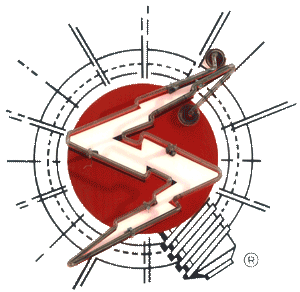 Name/Title:  Bill Kohl and Kole Smith (Co-Owners)

Name of Business:  Studebaker Electric Company
Briefly describe your business:  Studebaker Electric is accredited with NECA and partners with the IBEW local 82 in Dayton Ohio. We work in the industrial, commercial and residential sectors.
When did your business start? Studebaker Electric started in 1953 by Carrol Studebaker. Carroll past the business on to his two sons whom recently sold the business to Kole and I (Bill) in August of 2020.
How did you get started in this business?  Kole started in the field as a Forman and as a journeyman worked his way to being a Co-Owner of the business. I (Bill) have a project management and safety background and have worked for Studebaker Electric for 5 years in this capacity before becoming a Co-owner. We both love the idea of helping customers to reduce energy cost through technologies available today that weren't available in the past when their facilities were built.
Where do you see your business in the next year?  Studebaker Electric is growing at a fast pace and we have expanded our commercial side of the business. Our industrial partners are expanding and doing productivity improvements. We opened up a Millwright division in November and hope to add an additional 10 positions.
How has Greenville Federal helped your business grow?  I can't say enough about Greenville Federal. Greenville Federal helped us secure the PPP loan during the first outbreak of Covid. This helped Studebaker Electric retain our staff. Our people are our number 1 asset and Greenville Federal has been there for us with our operating line when needed. This helps us to be able to work through the big jobs that require a lot of resources. Greenville Federal trusted our business plan and financed our dream, of owning an Electrical Company.
What is the one thing about your business that people may not know?  Studebaker Electric can complete design-build jobs. We work closely with a team of engineers who are leaders in their industry.
What is your favorite thing to do when you are not working?  We both like to go boating and travel with our families.
---
To learn more about Studebaker Electric, please go to their website by Clicking Here.