Mobile Deposit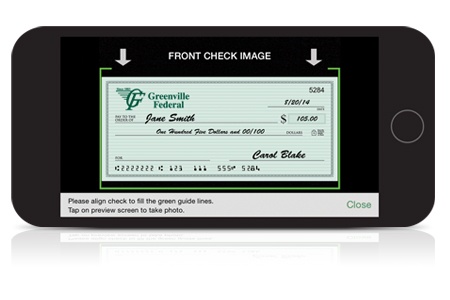 Deposit your checks in a snap.
No time to visit a banking center? Use GF Mobile Deposit to get money into your account easily and conveniently, without going to the bank. Here's how it works:
Allows you to deposit a check without a trip to the bank or ATM.
Securely deposit checks whenever you want from almost anywhere just by using your phone's camera.
It's as easy as Point. Click. Deposit.
Watch Demo