Instant Balance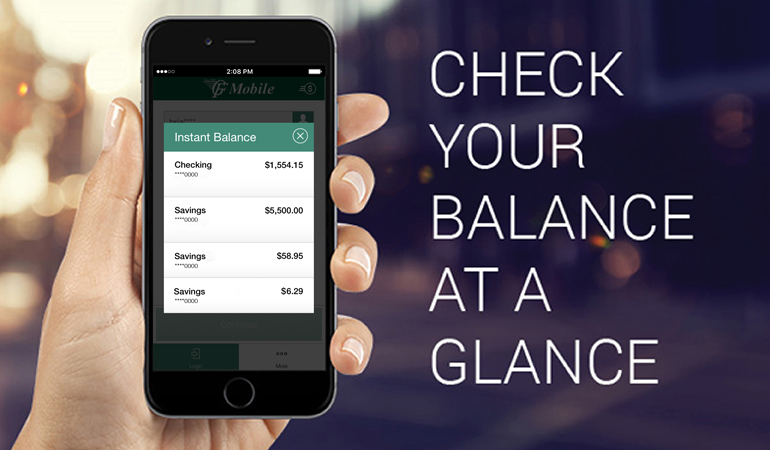 Instant Balance for GF Mobile

View your balances without having to log in. Once you have setup your Instant Balance you can simply look for the icon on the Login screen to view your balances instantly.
Instant Balance gives you the option to see your chosen account balances without logging in to the app.
Easy Set Up
Make sure you have the latest version of our mobile app. 
Click on the "Instant Balance" icon in the upper right hand corner and click "Log in and set up"
Enter your password and click continue
Switch "Instant Balance" to on
Choose the account balances you want to view and click save. It's that easy!
View Your Balances
After setup, view your balances by tapping on the Instant Balance icon on the login screen. Make sure you have 'Save ID' on.
DEMO
Need more help? Click Here to watch our GF Mobile Demo video.