Small businesses are an extremely crucial part of American life because they are the lifeblood of our whole economy. Most businesses are small to medium in size and are basically the foundation upon which our entire country and economy was built.  Please enjoy our new quarterly feature called Small Business Spotlight, that will highlight a small business in our surrounding area.  This quarter our Small Business Spotlight is Dairy Queen located in Tipp City, Ohio.
---

Name/Title: Carol Brewer, Owner
Name of Business: Tipp City Dairy Queen, Inc.
Briefly describe your business: The Tipp City Dairy Queen serves all the favorite ice cream treats you have  come to know and love.  Ice cream has long been considered a treat and remains popular with all age groups.  It puts a smile on everyone's face. Happy 'really does' Taste Good.
When did your business start? The Tipp City Dairy Queen was an existing business when we purchased it in 1990.  It has been a staple in the Tipp City Community.  The prior owner decided they wanted to sell and the timing was right for us to purchase. While many things have changed for us over the years, one thing remains constant. We have always been and continue to be a place for celebrations, much-needed breaks, and family time.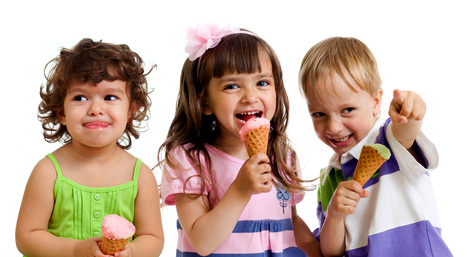 How did you get started in this business? We had a business in an entirely different field which we had recently sold and was then faced with what would be next.  Our daughter had worked (and enjoyed working) at the Tipp City Dairy Queen while she was in college so we decided to purchase when the opportunity presented itself.
Where do you see your business in the next year? While COVID played a role in many small businesses this year, we found people were wanting to get out with their families and do something and getting ice cream was a welcome treat and a fond memory of normal times.  With the convenience of the drive thru window, it made the trip safe and complimented social distancing.  We're looking forward to the continued support into the new year.
How has Greenville Federal helped your business grow? We switched to Greenville Federal because of the obvious convenience of location (right across the street) and it was important for us as a small local business to do business with a local bank that shares the same commitment to the community. They have products and services that are free for the small business owner which saved us money and keeps things simple.
What is the one thing about your business that people may not know? In 1997 we turned the Tipp City Dairy Queen into the drive thru restaurant we enjoy today.  Purchasing more locations, we now have family owned and operated locations in Sidney, Piqua and Huber Heights as well as Tipp City.  We offer Free Cone Day and have Customer Appreciation Days.
What is your favorite thing to do when you are not working? I personally enjoy doing puzzles on my iPad.  Also, one of my favorite things to do is watching children come into the Dairy Queen.  Prior to COVID, the first and second graders would sometimes walk to the Dairy Queen on Fridays. It's fun to see the excitement in their faces as they enjoy their treats.  That's what make the hard work all worth it!
---
To learn more about Tipp City Dairy Queen, please go to their website by Clicking Here, or follow them Facebook.