Gree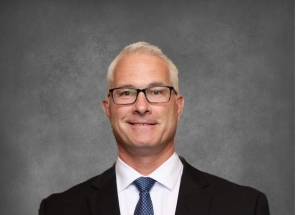 nville Federal Names Successor President and CEO
Greenville, OH – George Luce, Chairman of the Board of Directors of Greenville Federal announced today that John D. Schipfer has been selected to succeed Andrew Counts as President and Chief Executive Officer of the company.  The appointment will be effective on June 5, 2023. In making the announcement, Mr. Luce stated, "The board is excited to welcome John Schipfer to Greenville Federal.  A thorough search was conducted to find the best person to lead the company into the future and Schipfer stood out as the best candidate.  In addition to his impressive banking experience, John has been an active member of his community as a Basketball Coach, Sunday School teacher, and volunteering in many capacities.  His commitment to helping others achieve their best results, along with his hometown roots makes him a great fit for the culture of our bank and we are confident in his abilities to continue to grow and strengthen Greenville Federal."
Mr. Schipfer brings 28 years of banking experience to Greenville Federal and served most recently as Chief Information Officer at Telhio Credit Union with accountability leading Enterprise Risk Management, Information Technology, Information Security and project management, with a strong focus on governance and strategic planning.  Prior to joining Telhio Credit Union, Mr. Schipfer was associated with PNC Financial Services Group, Columbus, Ohio in a variety of senior leadership positions where he had responsibility for the bank's technology and risk management governance. He is a proven leader and has a strong record of community involvement. Originally from Greenville, Ohio, Mr. Schipfer is a graduate of Wittenberg University and achieved his MBA at Franklin University.
Mr. Schipfer will join the company on June 5, 2023 as President and CEO.  His wife Marlo will join him in relocating to the area.
Greenville Federal is proud to celebrate our 140th Anniversary this year.  With over $240 million in assets, Greenville Federal provides a full range of consumer and business financial services throughout several banking facilities located in Darke and Miami Counties, Ohio.  Greenville Federal Financial Corporation, holding company of Greenville Federal, is traded under the symbol GVFF.