Deposit Sales Team
Are you looking to open a NEW account or have questions regarding your current Greenville Federal account and/or product? Please contact our Deposit Sales Team with your questions, concerns or comments. We look forward to hearing from you!
Please DO NOT include any confidential information in email communications.
---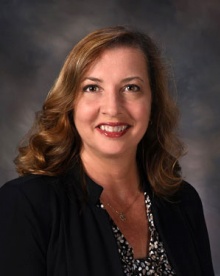 Linda Pittenger
AVP, Treasury Management
I joined the Greenville Federal team in May 2018. Having worked in the Miami County area my entire banking career, I have a good understanding of what our business and consumer customers want and need from their local bank. At Greenville Federal you'll find a professional, caring and service oriented culture. Greenville Federal embraces the local community bank philosophy of focusing on superior customer care while providing quality products and services. My area of expertise is in helping to provide solutions to your Cash Management needs; Deposit Services, Online Banking with ACH and Wire Transfers, Remote Deposit, and the ancillary services associated with helping business customers manage their day-to-day business. Please contact me today and we can explore ways to meet your banking needs.
Email Me
|
Call Me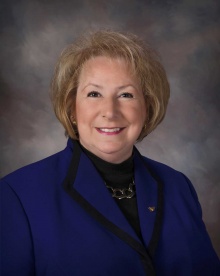 Betty Hartzell
AVP, Cash Management
Having an extensive retail banking career with roots beginning in Darke County and experience working for large corporate banks as well as smaller community banks, it is with great pleasure to work again in my hometown. Greenville Federal is a true community bank, where customer service means treating everyone like family and investing back into the community is top of mind. Having seen many changes in the financial industry, a forward thinking and technology driven culture is what you will find here. I specialize in fitting the right service to your individual needs with real caring and compassion. Either personal or business, we've got you covered. Give me a call today to discuss how I can save you money or make life simpler with time saving services. I'll take good care of you!
Email Me
|
Call Me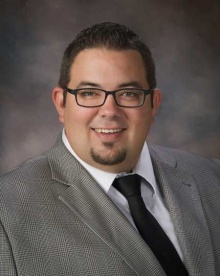 Nick Good
Deposit Sales Manager
I joined the Greenville Federal team in 2014. I have been constantly successful in sales, since starting my sales career in 2001. My success can be attributed to always having the customer's best interest at heart and my relentless demonstration of customer service. When I came to Greenville Federal in 2014, I was looking for an opportunity to work for an organization who truly cared about, and put first, its customers and community. That is what myself and Greenville Federal bring to the table! We put your needs and interests first. Please email or call today and let me show you why Greenville Federal is the best bank for your business or personal checking, savings, and H.S.A. accounts. I look forward to hearing from you!
Email Me
|
Call Me