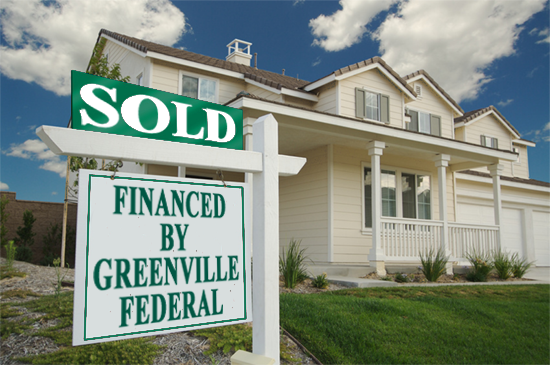 Make Your Dream A Reality
(With Our New Money$aver Mortgage or Our GF Equity Builder Plan)
You can apply for a mortgage with us three EASY ways:
1) At any Greenville Federal office
2) With one of our traveling loan officers, (they will bring the application to you at your home or office – or even to your Realtor's office, whichever is most convenient)
3) Or you can fill out our Loan Information Request Form and we will be in contact with you
Our New Money$aver Mortgage:
$150 off Closing Costs
Special Rates
See us for more details
Our FREE GF Equity Builder:
Instead of making 1 mortgage payment each month, make a 1/2 payment every 2 weeks
You'll build equity in your home faster, which means you'll be mortgage free years sooner
You'll save thousands of dollars in interest over the life of the loan
_______________________________________________________________
Check our rates to see which loan best fits your need
Ask one of our loan officers for assistance
(Email or call us at 937-548-4158.)
If you're building a new home, you can benefit from our construction-to-perm loan package. You'll have just one loan closing, a significant convenience that also allows you to lock in your mortgage rate at the construction loan closing.
Happy home buying!
We have the Best Bankers